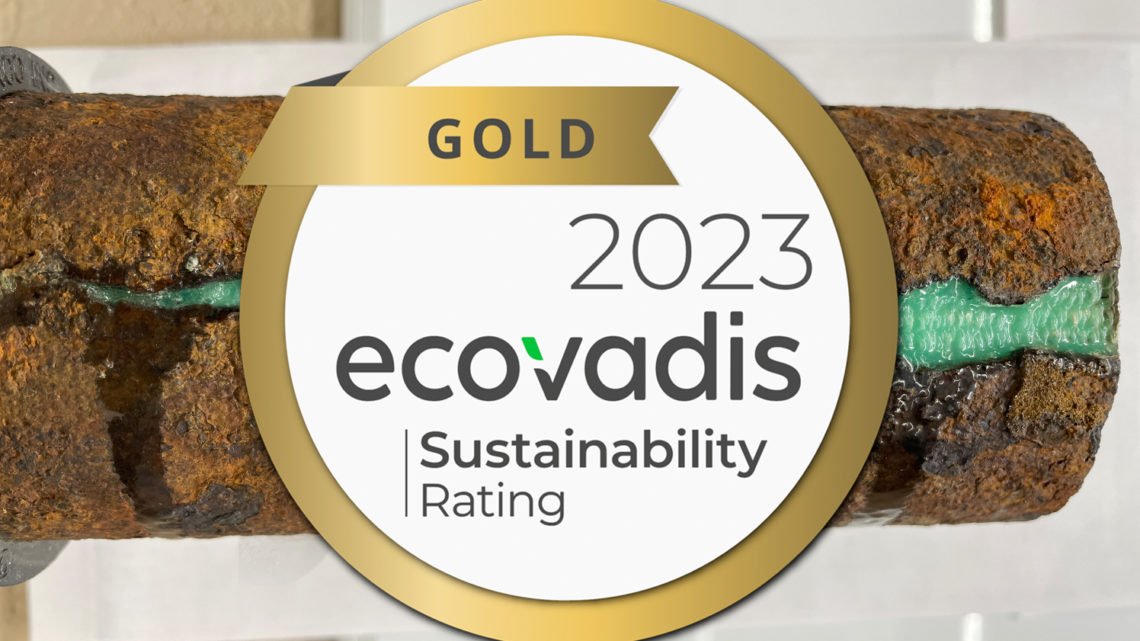 June 30, 2023 – Dynamic Drain Technologies receives the Gold EcoVadis Sustainability Medal for 2023.


Hello,

Assessment scope (legal entity): DYNAMIC DRAIN TECHNOLOGIES LLC
Country (headquarters): United States of America
Industry (ISIC): Electrical, plumbing and other construction installation activities

We are pleased to inform you that DYNAMIC DRAIN TECHNOLOGIES LLC's EcoVadis Scorecard is completed, published and ready for your review. To celebrate your completion of the assessment, EcoVadis will be planting a tree on your behalf through our partnership with One Tree Planted.

There is more good news: Your company has obtained a score higher than 70/100 and, for this achievement, has been awarded a Gold EcoVadis Medal. This result places your company among the top 5 percent of companies assessed by EcoVadis. Congratulations!

EcoVadis is the world's most trusted provider of business sustainability ratings, intelligence and collaborative performance improvement tools for global supply chains.

Industry leaders such as Johnson & Johnson, Verizon, L'Oréal, Subway, Nestlé, Salesforce, Michelin and BASF are among the more than 85,000 businesses on the EcoVadis network, working to assess, collaborate and improve sustainability performance in order to protect their brands, foster transparency and innovation, and accelerate growth.

EcoVadis' easy-to-use and actionable sustainability scorecards deliver detailed insight on DYNAMIC DRAIN TECHNOLOGIES LLC's as well as many other companies' environmental, labor and human rights, ethics and sustainable procurement risks available across 200 purchasing categories and 160 countries.

For any question, our support team is ready to provide assistance. You can contact them via support.ecovadis.com.
The criteria for scorecards published from 1 January 2023 are as follows:
Platinum – top 1% (overall score between 78 and 100)
Gold – top 5% (overall score between 70 and 77)
Silver – top 25% (overall score between 59 and 69)
Bronze – top 50% (overall score between 50 and 58)