Dynamic Drain Technologies is the leading "zero-dig" pipe repair, infrastructure, evaluation, and maintenance company in the Mid-Atlantic. We specialize in Cured-In-Place Pipe (CIPP) repair projects for federal, industrial, commercial, and residential markets.
Offering cost effective sewer, drain and pipe repair services to the East coast with our commercial and industrial CIPP no-dig inspections, cleaning and lining systems.
Our professionals have been featured in Trenchless Technology Magazine and on the cover of Cleaner Magazine.
This alternative to traditional dig and replace pipe, conduit and drain repair has saved large municipal and industrial installations tons of money and headaches by removing the need for major excavations."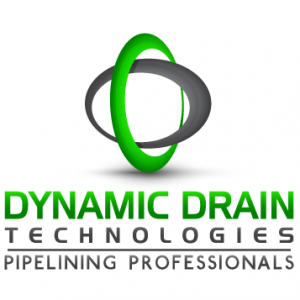 Over the last decade we have perfected our business model through our network of high-end federal, commercial, and industrial clients to deliver the most cost effective and non-intrusive methods of common pipe, drain, and conduit repair.
Our mission is to take the cost and confusion out of common pipe excavation and construction by renewing and rebuilding the current infrastructure from within. We achieve our mission by implementing the most state-of-the-art zero dig evaluation and repair technologies that the industry has to offer. These technologies allow us to focus on safety, efficiency, environmental impact, and cost control.
We Provide Pipe Lining, Inspections and Cleaning to The Following Service Areas
If you live in any of the following states or cities we provide our pipe lining, sewer rehabilitation, pipe inspection, and pipe clearing services to municipal, industrial, and residential clients in your area.
Virginia
North Carolina
New Jersey
West Virginia
Maryland
South Carolina
New York
Pennsylvania
Delaware
Washington DC
Tennessee
Georgia
What People Use Our Services For
We have a vast amount of experience in industrial, commercial, federal, municipal and residential projects. We can complete any pipe repair project in HALF THE TIME FOR HALF THE MONEY. Call NOW for FREE consultation with a ZERO dig pipe repair specialist.
Reline Electrical Conduit Lines
Repair Old Cast Iron
Perma Liner Installation
Root Damaged Pipes
Seal Bottomless Cast Iron
Orangeburg Repair
Seal Cracks and Pinholes
Seal Joint Connections
Smooth Offset Joints
Storm Drain Repair
Save Time And Money – See How
Save time, save money, stop destruction and digging!
Contact us today to receive an estimate for our complete trenchless pipe and drain – repair, inspection, cleaning, clearing and evaluation services.