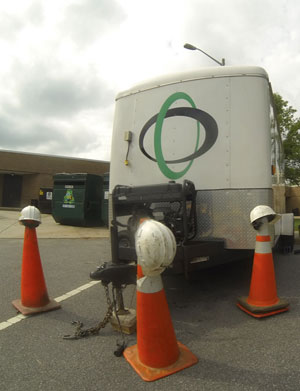 Our technicians can replace pipe in Rockville, MD inside walls, under concrete slabs and other valuable landscaping or infrastructure with no excavation necessary.
Replace Pipe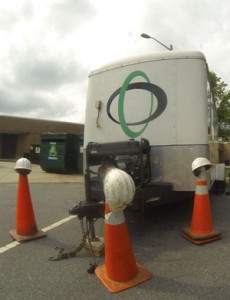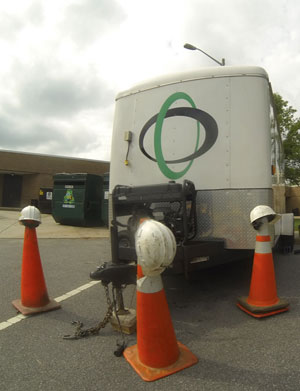 When it comes to replacing pipe, no dig trenchless technology offers many cost saving and time saving advantages. When compared to traditional dig and replace jobs CIPP pipelining can be a viable alternative.
Depending on the surrounding areas, depth, traffic and value of the surrounding landscape and infrastructure, there are advantages to both.
If the pipe lays in a shallow area mostly covered by dirt in an out of sight area, digging up and replacing the pipe will most likely be the best option.
We can provide references to many plumbing contractors in the area if this method is advantageous.
Using CIPP to Replace a Pipe
CIPP offers the ability to minimize down time.
If your pipe is located in a high traffic area this may be a major concern for either your business or residents.
CIPP can replace a pipe within a matter of hours.
CIPP can completely eliminate the need for excavation.
If you are concerned about destroying walls, dealing with asbestos, endangering pedestrians and residents or destroying your property excavation may be out of the question.
Many times pipes will run under railroads, protected landscapes and many other undiggable areas.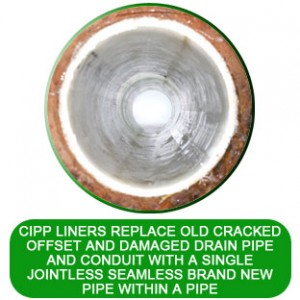 Increased flow and less friction are just some of the advantages of an epoxy liner.
Since there are no joints and no areas of weakness, infiltration and exfiltration along with concerns of joints causing backups is completely eliminated.
Electrical wires have nothing to get hung up on and waste will continue to flow smoothly.
CIPP Can Save You Money
All in all CIPP can save you money since there is usually only a three to four man crew required.
There are many less safety hazards involved.
Equipment and materials are all contained inside of trailers and no heavy equipment is necessary.