Executive Leadership Team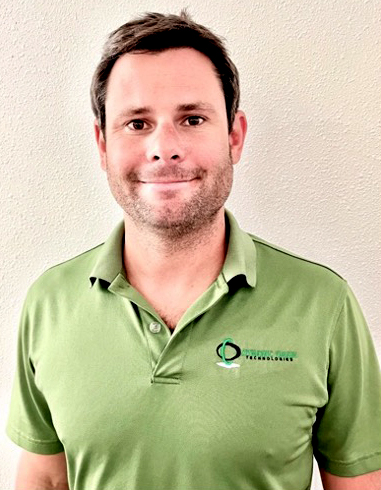 Nick Santoni
Chief Executive Officer
Nick has spent his entire professional career in the pipe rehabilitation industry. After graduating from college he was recruited by Perma-Liner Industries which at the time was the largest small diameter pipe lining equipment and material manufacturer in North America. Nick worked as a regional business development manager and was honored to be part of Perma-Liner's pioneering team where he implemented a direct sales plan that grew Perma-Liners Northeast sales territory by 300%. He also helped create and implement the company's first strategic sales forecasting database. During his employment with Perma-Liner, Nick had the revolutionary idea to form a technology-based pipe rehabilitation company that would focus on interior mechanical piping infrastructure. At that time 95% of all small diameter pipe lining and rehabilitation was dedicated to exterior lateral piping infrastructure. In May of 2008 Nick founded Dynamic Drain Technologies. Dynamic's core vision was to develop pipe assessment and lining technologies that could be utilized within a building footprint. Since Dynamic Drain's birth, Nick has recruited a management team of other like-minded pipe rehabilitation technology trailblazers. Together the group created the nation's first turnkey technology based approach to pipe rehabilitation inside occupied buildings. In addition to his everyday role as CEO, he excels in the research and development of new emerging pipe assessment and repair technologies. In 2020 Nick Co-founded Paramount Pipe Lining Products. Paramount specializes in the development and distribution of several domestic and international CIPP technologies and products in North America.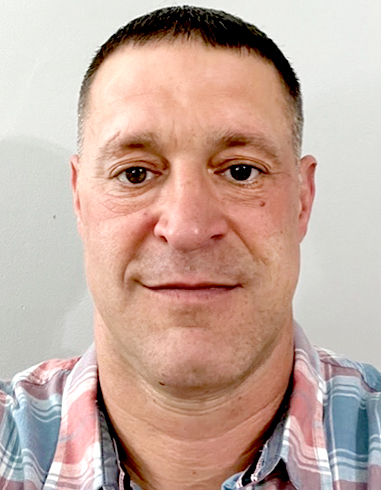 Steve Parks
Chief Operating Officer
Steve's tenacity and attention to detail started early in life. He attended Youngstown State where he was an invited walk-on receiver. After college he accepted a position with FedEx and moved to Florida. The Perma-liner Industries warehouse was on one of Steve's routes that he frequented. They recognized his industrious nature and logistical genius and promptly offered him a job in 2006. His first position was Logistics Manager but he was soon promoted to Plant/Operations Manager. During his impressive 12 year career at Perma-liner he hired and trained over 30 employees and travelled the nation setting up and opening new distribution centers in Delaware, Chicago, and California. While under Steve's direction, the warehouses were able to begin in house manufacturing of calibration tube, felt liner, and pull in place liner materials. His intensively thorough nature helped Perma-liner's trailer build out and equipment development divisions thrive. He not only oversaw all trailer build-outs but was also responsible for finding new things for the research and development team to test and implement. In 2016 Perma-Liner completed a merger and a new management team was brought in. Concurrently, Steve was noticing the rapid growth that his longtime friend and collaborator's company Dynamic Drain Technologies was experiencing. After months of negotiations, Steve joined the management team at Dynamic as COO in March of 2017. He quickly used his extensive operational and organizational management experience to create tiered organizational plans with promotion tiers for all current staff. He implemented a direct source supply chain plan which decreased costs of goods sold expenses by as much as 50%. Steve was also the key architect of Dynamics current vertical pipe lining process and the vertical integration of the plumbing and drywall divisions.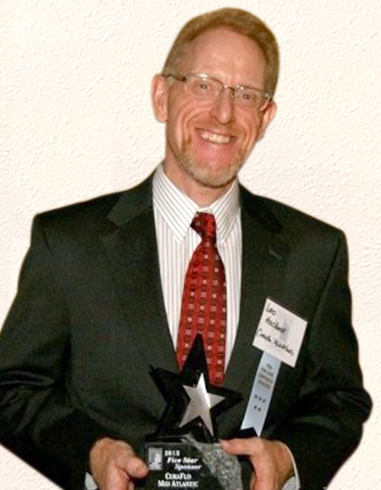 Leo Haslbeck
Vice President
Sales
Leo Haslbeck has been involved with plumbing sales and service for 40 years. He got his start in 1983 as a purchasing agent for a large mechanical contracting company based in the Washington DC Metropolitan area. He left that job in 1993 to pursue a career in sales at Hughes Supply, a wholesale plumbing supply house. During his time at Hughes, Leo thrived as an inside and outside salesman, purchasing manager, and branch manager. In 2000 he accepted an offer to join a manufacture's rep agency for several plumbing lines, most notably Brass Craft. At the time, Brass Craft was the country's leading supplier of stop valves and supply lines and he was instrumental in the roll out of ¼ turn stop valves. He led the agency and was awarded Brass Craft Representative of the Year honors in 2003. Following a three-year stint in the mortgage business Leo accepted an offer from one of his former plumbing contractor clients to help start CuraFlo Mid Atlantic (CMA). During his 10 years with CMA, Leo helped pioneer epoxy pipe lining in the DC Metro area. From 2007 until Leo left in 2015, CMA was the largest licensed dealer in the country. Also, during this time, Leo became well known for his participation and leadership in the following local property management organizations: PMA (Property Management Association) WMCCAI (Washington Metro Chapter Community Association Institute) IREM (Institute of Real Estate Management) MMHA (Maryland Multi-Housing Association) Among his many accolades Leo has been awarded both the PMA Associate Membership Council Chairpersons Award and PMA Vendor of the Year. Leo joined the Dynamic Drain Technologies team in 2015 after assisting the company in procuring a large storm riser lining project in Bethesda, MD. During his 8 years as Director and Vice President of Sales and Marketing Leo has demonstrated the ability to sell into many different markets around the country, most notably Washington DC, Boston Massachusetts, and Denver Colorado. Leo's astounding ability to increase sales year after year was one of the catalysts for Dynamic Drain Technologies' move from Virginia Beach to the Alexandria, VA headquarters in 2017. Leo and his wife, Elizabeth, reside in Derwood, MD. They are the proud parents of two successful and married daughters. Leo and Liz enjoy golfing, fishing, boating and hiking. In 2018 they purchased a 100+ year old "shell" of a house in Chestertown, MD and embarked on a 2-1/2 year home renovation project, doing about half of the work themselves. The house turned out better than either one of them expected and it will someday be their retirement home.
Alicia Samuels
Director of Finance
Lucious White
Inside Sales Director
Renier Mendez
Division Manager CIPP
Travis Bohm
Division Manager CIPP
Kelly Ramroop
Division Manager Plumbing
Mark Kolodziej
Digital Media Specialist