We
NO LONGER offer residential services – sorry for any inconvenience.
We are the Sewer, Pipe and Drain Repair experts in Norfolk, Hampton, Portsmouth, Newport News, Chesapeake and Suffolk. We focus on bringing the benefits of trenchless technology to the Hampton Roads Area.
We also focus our trenchless services around our main offices in the Boston, MA, Washington DC, Maryland, North Carolina and Tampa Bay, FL areas.
A majority of our jobs have been mainly in the Northern Virginia area due to high profile infrastructure on government properties and older historical sites.
The government has been utilizing trenchless technology and no dig cured in place pipe lining systems on municipal and large scale industrial main lining applications for many years.
Only recently has the technology progressed to a point where small scale applications are not only completely reliable but cost-effective and time saving. The cured-in-place-pipe lining systems we are using are the absolute "latest" in the industry.
The installation of resin impregnated flexible felt tube inverted into existing service laterals utilizing a pressure apparatus positioned at a cleanout, basement drain or similar access point has been completely tested by the ICC-ES PMG.
Down The Line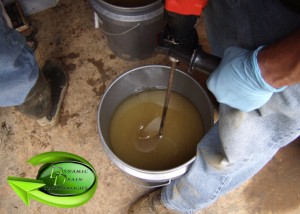 CIPP lining is relatively new in a centuries-old sewer business. It has been around for decades but has only recently become a universally accepted structurally and economically sound method of pipeline rehabilitation.
In 1971, Eric Wood implemented the first cured-in-place pipe technology in London, England more commonly known as "Insituform", the latin term for the phrase "form in place". He applied for the U.S. patent in January of 1975 and was granted the patent in 1977.
Today as everyone in this industry knows, many companies can provide a wide array of cured-in-place materials and methods. The technologies evolution has made CIPP lining a viable option in more and more situations. The applications for this technology are endless.
Watch the video below to see what Angie Hicks from Angies List has to say about this new technology that is catching on and taking projects that were unthinkable a few decades ago to easily rehabilitated in little time with minimal excavation.
Take It To The Limit
When a string of contractors tried and failed to fix leaks in a pair of storm drains without tearing up the asbestos columns at Ocean Harbor Condominiums in Hampton the owner went looking for alternative options.
Traditionally they would have had to obtain approval from the city and close off the area for weeks while they ripped up the roof and tore through 12-inch thick concrete walls, further damaging irreplaceable tiles and bathtubs.
While searching for the drainage contractors in Virginia Beach that had installed the drains online, they came across Dynamic Drain Technologies who came out and looked at the job for FREE!
Soon after we told them about our trenchless pipe, drain and sewer repair methods and gave them our references of past jobs such as re lining the electrical conduit systems at the capitol building in Washington DC and repairing the roof drains at the Smithsonian they were convinced that they had found their knights in shining armor!
We immediately began televising and cleaning the 40-foot long lines in preparation for lining. The lines included a 90-degree bend, which was able to be negotiated with the use of 2-mil-thick flex liners to line right through the bend. The lining presented a solution that no other option did at a fraction of the cost and the buildings historical integrity was protected.
The more people know and learn about the technology, the more contractors and manufacturers will stretch the limits with CIPP lining. As older infrastructure continues to degrade, lining technology will become more more crucial.
We hope these stories provide inspiration and lead to new ideas that offer solutions to the challenges we face. Give us a call and perhaps you will be the next leading innovator driving this industry into the future!
What does residential pipe lining do?
» Pipe Lining renews your sewer pipe's life and lasts a minimum of 50 years.
» Saves sidewalks, landscaping, and driveways, causing no above ground damage.
» Saves foundation and interior walls, with no extra restoration costs.
» Reline almost any pipe, drain or sewer.
» Stop leaks from exfiltration and infiltration.
» No need to cause traffic, detours, or pay for above ground restoration.
» Repairs all 2″ – 12″diameter pipes.
» Eliminates shrub and root intrusion.
» No host pipe necessary, can be stand alone pipe!
» Reline bridges with missing, broken, or cracked pipe sections.
Do we do residential pipe lining?
CIPP is one of the greatest breakthroughs in home plumbing technology, residential pipe lining has been around making pipe lining a cinch for the past 50 years. We use only the cleanest and environmentally safe products. A relined pipe will extend the life of a pipe for 50+ years!
With the newest residential pipe lining technology, Dynamic Drain Technology can rehabilitate damaged drain, conduit and sewer pipes without having to dig, damage, or excavate your home flooring/foundation, landscaping, walls, sidewalks, or driveways. Think about all that money saved in restoration costs, just by using a dig-free method!
Where is residential pipe lining used?
Homes, swimming pools, condos, apartments, and all other residential environments can benefit from our trenchless services. Residential pipe lining has huge cost benefits compared to the traditional dig and replace methodology. Owner's can save money on the relining, and not having to do any above-ground repairs after the work is complete!
What types of pipes Is Residential Pipe Lining Used For?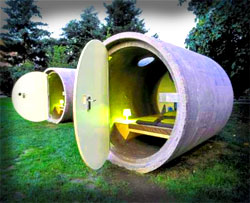 Pipe lining can be used to repair all types of pipes including Orangeburg, clay, cast iron, PVC, concrete, roof drains, asbestos pipe, electrical conduit lines, storm drains and all under slab pipes. These pipes deteriorate over time, but pipe lining leaves them better than new by acting as a seamless and jointless pipe within a pipe. In the past, the only option to replace pipes was to dig up the ground or flooring, and cut into walls, to restore or replace pipes.
Trenchless Pipe Repairs can restore your pipes without the damage to your home or yard. Digging trenches and replacing pipes that way can take many days, weeks, or even months. Pipe lining jobs take place in less than a day! And again, your home is left just as it was- clean and damage free!
Are You Constantly Calling a Plumber for Leaks And Backups?
Are you constantly calling a plumber? Are you having regular backups? Do you have pesky leaks? Flooding? Do you have trees, shrubs, landscaping, or a driveway you want to keep damage-free? Do you live in the Virginia-Maryland area? If so, residential pipe lining with Trenchless Pipe Repairs is your answer. We have quick and friendly service, getting the job done fast. Your property and time is our number one priority. Contact Dynamic Drain today for an estimate, inspection, or if you simply have any questions. We are here for you, taking care of your all your pipe lining needs the GREEN way.