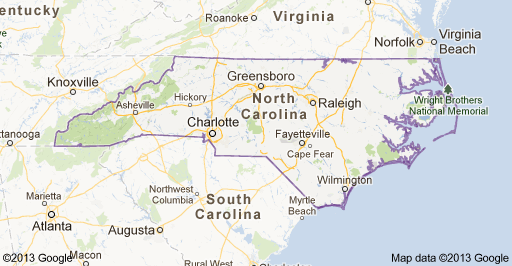 Dynamic Drain Technologies offers pipe repair services to all of North Carolina.
Our trenchless sewer repair methods will avoid damage to surrounding utilities and any other infrastructure or environmental landscapes.
We commonly install CIPP liners to replace pipes for all sorts of clients such as: municipalities, golf courses, homeowners, military installations, utility companies, general contractors and excavation contractors.
Our wide variety of clients each have unique and specific needs. We are able to meet and exceed requirements while keeping customer satisfaction as the cornerstone of our success.
Everyone can benefit from our professionally engineered and executed installations. We guarantee outstanding results from highly trained employees.
You can call us at 757-383-6611 for all of your pipe repair needs.
Common Pipe Repair Concerns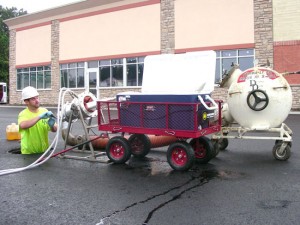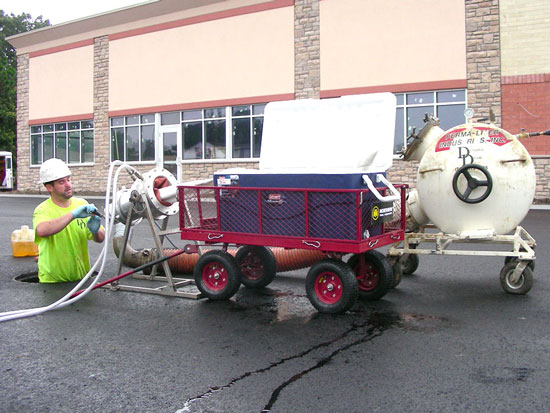 Usually large pipe repair jobs are thought of as destructive, time consuming and often times including large trenches to be cut. Traditional methods can cause utilities to be cut-off and create large spans of downtime. The way Dynamic Drain Technologies does it, you would hardly even realize we are there.
Our goal is to provide the fastest and most reliable service with the least amount of destruction to the public. For eight years we have been servicing the mid-Atlantic region of the East coast. Our mobile systems allow us to travel to you in a timely and cost effective manner.
Wherever there is a need for expert and professional installation DDT will be there to help give you a free evaluation of your sewer, pipe or drain repair needs.
If you are interested in getting a free quote or have any questions about your plumbing, sewer and drain infrastructure feel free to contact us today.
Trenchless Sewer Pipe Repair Services
Our staff is fully trained to evaluate your pipes with professional CCTV pipe inspections that utilize the latest in trenchless technology. We can identify and locate any problems you may have such as points of infiltration and damaged pipes.
We utilize a custom built high pressure water jetting system to clean and clear any blockages within a pipe or drain. Our array of custom nozzles in conjunction with our pipe inspection cameras can monitor the cleaning process to ensure there is no damage being done to the inside of your pipes. The structural integrity of your lines are kept at the top of mind.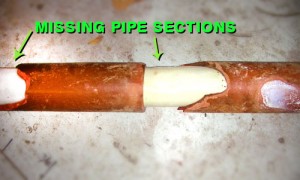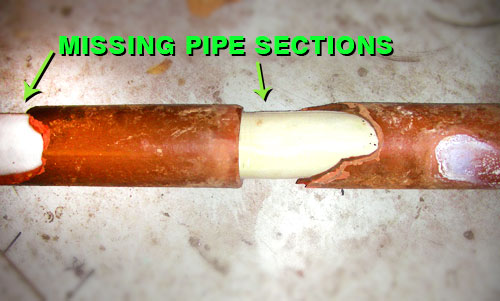 If the need to replace your piping infrastructure is apparent our certified Maxliner and Perma-Liner staff can install a brand new pipe within a pipe in hours. This seamless and jointless installation will increase the flow and stop all leaks with the carefully calibrated installation of a resin soaked liner. The liner is held in place and cured with air pressure in a matter of hours. A final inspection shows a successful installation and provides you the comfort of knowing your new pipes are guaranteed to last for another 50 years.
We have invested in our future to bring you the latest in industrial strength trenchless pipe repair.
Major Blockages and Lateral Connections
Certain pipes have blockages that are unable to be removed with our water jetting technology. A robotic cutting machine can break down any rocks, concrete, metal or any other obstruction with our industrial grade drilling heads. Also any connections can be re-instated or cut-out while being monitored with our pipe inspection cameras to ensure your pipes are repaired to better than new condition.
Please visit our place pages below to see jobs we have completed in and around your area.