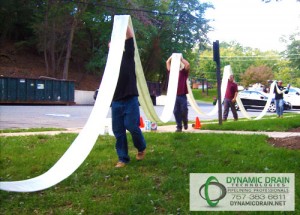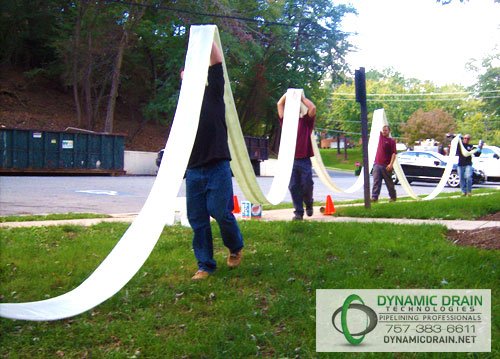 We are pleased to offer our pipe repair services to our friends in the Baltimore, MD region. Do you have  questions about trenchless rehabilitation methods and technologies?
Want to see an interactive map of past jobs we have done in Maryland?
Click Here!
Sewer Pipe Repair Services Offered in Maryland
Commercial, industrial and municipal pipe repair is our focus. The different types of services we offer include:
Pipe Lining aka CIPP
Free Consultations and Estimates
Pipe Cleaning and Clearing
Rust Removal and Grease Release
CCTV Pipe Inspections
Give us a call at (855) 937-6944 for a free consultation and evaluation of your pipe, sewer and/or drain questions. We are happy to provide you with honest answers and point you in the right direction to get you started on fixing your pipe utilities.
Concrete Sewer Main Repair in Montgomery County, MD
A large apartment complex in Montgomery, MD had to shut down their building due to massive sewer infrastructure failures. The sewer main system was suffering from root infiltration and intrusion from a large amount of massive trees in the area.
Trenchless VS Traditional Methods
Jim Mizullo with Associates Plumbing Incorporated out of Laurel, MD called us in to evaluate the complex situation. They wanted to present their clients with a trench-less option so they let us compare our no-dig sewer lining options with their traditional dig and replace pipe repair.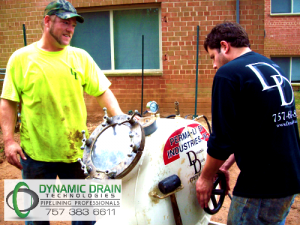 They sent us their pipe inspection reports and after thorough review we decided it was worth the trip to further investigate the sewer damage in person.
We found these 6-inch unreinforced concrete pipes to be a great candidate for our trenchless services.
API had already cleaned and cleared the sewer lines and verified the pipe was ready to receive a cured in place pipe liner. A trenchless installation would prove to be an appropriate and cost-effective solution.
There were two manhole to manhole lines that went underneath a natural stream. We were able to install the small scale Insituform style liners without disturbing the local habitat or causing any environmental disturbance.
How Much Does It Cost To Repair Pipe in Maryland?
Are you interested in finding out how much your aging sewer pipes would cost to rehabilitate. We need to know what type of situation your current pipes are in and as much information as you can provide about the pipe infrastructure.
Visit our Pricing and Quotes Page or Simply Enter Your Info On Our Contact Us Page and We Will Contact You!
For immediate assistance call us at (855) 937-6944