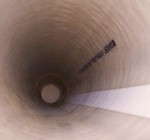 Sewer Pipe Lining or relining is the most non-invasive technique on the market today for sewer repair that is being used around the world to rehabilitate existing sewer systems with "no dig" trenchless systems. Utilizing CIPP or "cured in place pipe" methods sewer pipe can now be re-lined with no extensive excavation.
Perma Liner or MaxLiner brand inversion units are completely mobile and allow access to underground sewer infrastructure. Materials and equipment can be brought to a single access point and shot into a host pipe with minimal to no damage to the surrounding areas. This also proves useful when surface disruption and completion time needs to be kept to a minimum. Businesses or homeowners can go on undisturbed without any knowledge of maintenance going on right beneath the surface. Also expensive or historic infrastructure can be fully preserved by going with trenchless sewer repair.
Sewage System Rehabilitation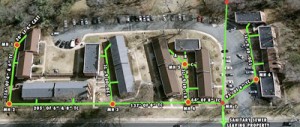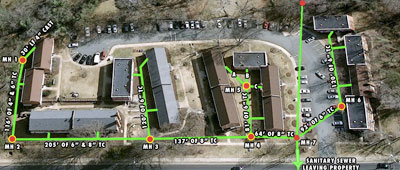 Entire sub-surface systems can now be restored to better than new condition. The sewer system is inspected, cleaned and re-inspected as a pre-cursor to introducing a liner. The liner creates a seamless, jointless replacement with minimal reduction in cross-section diameter.
This is done via a saturated liner that is inverted into the host pipe and cured through a single access point. Once a sewer has been re-lined, a final camera inspection shows a completed and fully restored sewage system completed with little to no excavation.
The liners and epoxies are carefully chosen to support any kind of conditions that the sewer system may contain. Bends can be negotiated up to 90 degrees, temperatures can be incorporated into the materials to withstand extreme conditions and chemical waste can be tested and specifications can be met to ensure there will be no breakdown of the liner.
Advantages
Once cured the standard liner has a design life based on a 50-year testing cycle of strenuous testing often exceeding this timeline. The sewer system can be replaced from single access points without the need to dig up the entire infrastructure. Sewer pipe lining and re lining is a completely mobile unit.
Limitations
Depending on the depth of the sewage system there are times when it will be more cost-effective to utilize traditional dig-and-replace methods. If the system lies only a few feet from the surface in low traffic areas, sewer pipe lining is usually not utilized.