We offer a single access pipe relining system to rehabilitate existing building service laterals without the need of extensive digging and liability.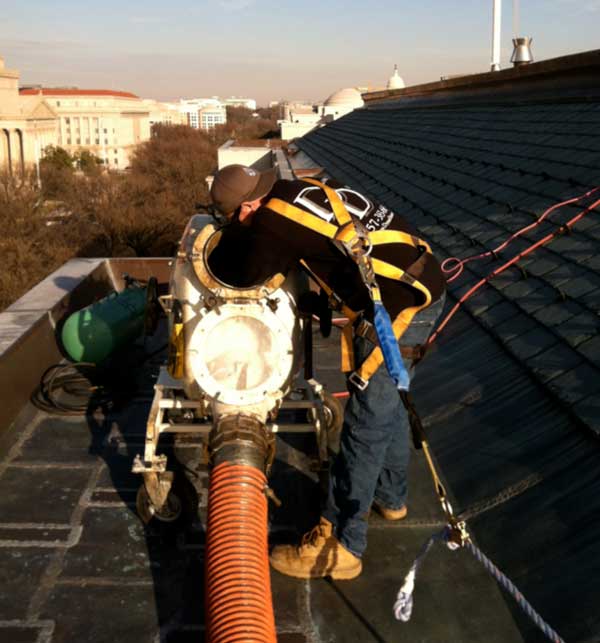 Now you can service pipelines in diameters from 2″ to 8″ in less then a day and in most cases less than 3 hours! This "true" inversion method allows the Perma-Lateral™ lining materials to negotiate 22's, 45's and sweeping 90's with ease.
Our liner material allows our installers to line through 4″ – 6″ transitions without changing the structural properties of the liner.

 Only Perma-Lateral™ liner materials have a reinforced scrim to eliminate stretch during the inversion process.
The reinforcement scrim (patent pending) allows the liner to invert smoothly through the existing pipeline while preventing the liner from stretching.
Our installers are able to line an existing pipeline without inverting into city sewer mains.
The Perma-Lateral™ Lining System / Cured-In-Place Pipe (CIPP) is approved for lining existing 2″ to 8″ diameter pipelines in the City of Virginia Beach, VA, Portsmouth, VA and many other cities. The approval has been granted to us by the Department of Building and Safety per strict commonwealth plumbing codes requirements and 3rd party testing.
Perma-Lateral™ Lining Materials meet their strict non-stretch liner requirements. Only Perma-Liner™ provides non-stretch lining materials.
Perma-Leteral Advantages
Features & Benefits of our Perma-Lateral Lining System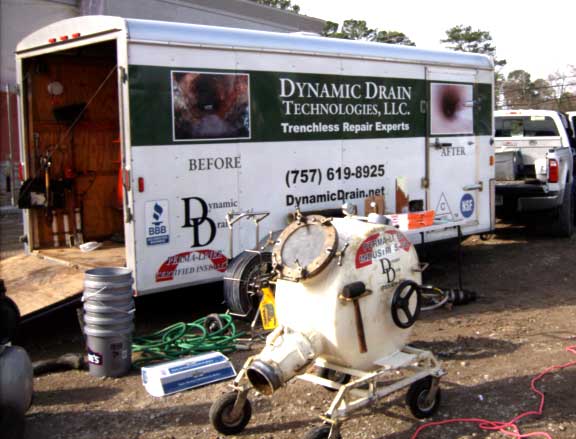 Formulated Epoxy Resins
Re-Line 22's, 45's & Sweeping 90's
NSF Standard 14 Approved
Eliminate Root Intrusion
Increase Flow Efficiency
Minimum Design Life 50 Years (Tested)
Non-Woven / No Stretch Liner
Single Point of Access for Lining
Seal Open Joints
Prevent Pipe Failure
Reline 4″ to 6″ Transitions
Stop Infiltration / Ex-Filtration
IAPMO Certified
Perma-Lateral Specifications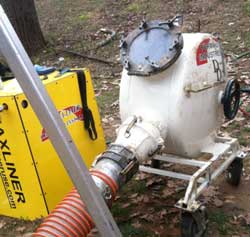 Perma-Liner™ Industries, Inc. has spent years of research and development in order to furnish you quality materials and proven installation methods. Both municipal government agencies and private owners of building sewer laterals expect this quality in every project. To ensure this quality is consistent in every application, Perma-Liner™ has installation and material specifications for our Perma-Lateral™ Certified Installers to follow. The specifications are used by municipal government agencies throughout the world for contracting services.
Our Perma-Lateral™ 3rd party testing exceeds the industries standards as per ASTM F1216. The installation practices set forth in our specifications will guarantee your company or agency consistent results…every time!
Please contact us for an up-to-date list of Perma-Lateral™ Certified Installers in your area.