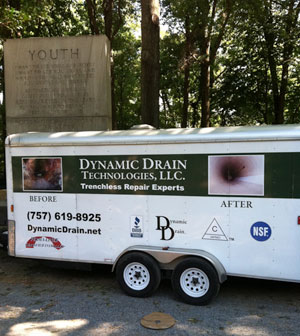 Dynamic Drain Technologies is based out of Virginia Beach, but we service customers in all of greater Virginia including Washington DC, Richmond, Norfolk, Newport News, Portsmouth, Hampton, Williamsburg, North Carolina and parts of West Virginia, as well as parts of Delaware and Maryland.
Call us at (757) 383-6611.
Dynamic Drain is known for its work that it does with plumbers and contractors, if you have a job that you can't handle, remember to recommend Dynamic Drain. Also, we strive to assist our residential customers to the best of our abilities. If your sewer or plumbing systems are backing up we have the tools necessary to do professional camera inspections and high performance hydro jetting to clear and clean lines that may be blocked due to root infiltration, sludge backups or any other type of clogged drain situation such as rust or corrosion. Our jetting nozzles are top of the line and our professional technicians are trained to get the job done right.
Dynamic Drain specializes in the installation of sewer lines into the street and much more. This company has the special licenses required to cut into the street and to make the connections to city and public sewer lines.
Services Offered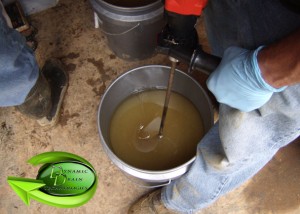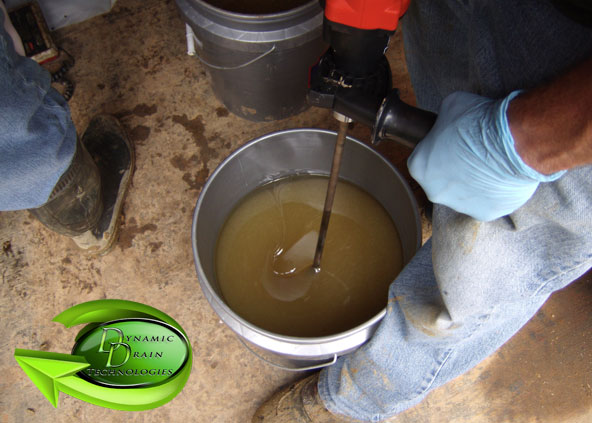 Our services offered include sewer lining, hydrojetting, trenchless sewer replacement, cctv pipe inspections and more!
Today many companies can provide a wide array of cured-in-place materials and methods. The technologies evolution has made CIPP lining the viable option in more and more situations.
The applications for this technology are endless and can be used to to repair broken cast iron, missing or damaged orangeburg pipe, root damaged pipes, electrical conduit lines, vertical roof drains, offset joints, cracks, pinholes and leaks of any kind.
Sewer Lining:
A liner is inserted into a sewer pipe to repair cracks, offset joints, pinholes, and missing pipe sections in the line. It is called "sewer lining" because a liner is inserted into the existing sewer line. Sewer lining can be confused with manhole rehabilitation, where a liner is sprayed onto the interior walls of an entire manhole system to reduce and eliminate leakage into and out of the drainage system.
Hydrojetting and Waterjetting:
High pressure water streams are used to cut through thick roots and blockages in sewer lines and pipes, including blockages caused by grease and dirt. Hydrojetting can easily cut through tree roots and debris to clear the lines and remove blockages. Other repairs may be needed including sewer lining once hydrojetting is complete.
Trenchless Sewer Replacement:
Also known as pipe bursting, CIPP, cured-in-place-pipe , no-dig, slip lining, sectional point repair and is when a new sewer line is fed through the existing sewer line to replace the old line without digging up yards or digging trenches. It is commonly called trenchless sewer replacement because, simply, no trench is dug for installing a new replacement line.
Process
A resin impregnated flexible felt tube is inverted into an existing lateral utilizing a pressure apparatus positioned at the clean out, basement drain or other access point.
Curing is done with ambient or heated compressed air or water that is circulated into the pipe, drain or sewer system to form a hard, impermeable cured in place pipe that is guaranteed to extend the life of an existing pipe by 50+ years.
The older methods consists of a "bursting tool" that is pulled through the traditional clay sewer pipe, and behind the bursting tool is the replacement pipe. The installation is made in one movement.
Dynamic Drain Technologies is licensed, bonded and insured.