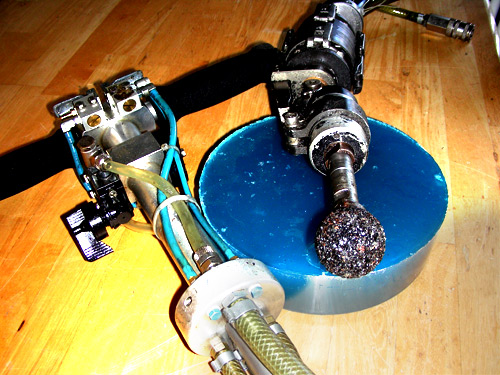 Trenchless pipe repair robotic lateral re-instatement cutters are necessary to cut holes from the inside of a small diameter pipe and re-establish existing connections.
A valuable piece of equipment in the pipe rehabilitation business is in the form of a robotic cutter. Like something out of the SandLot, a cutter is an engineered and capable operating machine that can traverse through any pipe and cut out lateral connections.
What is a robotic pipe cutter?
Capable of drilling through PVC, clay, cast iron pipe and obstructions such as tree roots, rock, gravel and even small amounts of concrete. These rugged little robots are configured to allow specialized situations to be navigated with s straight forward design and assembly that is able to be deployed within minutes.
[youtube=http://www.youtube.com/watch?v=9Iya_Y2KpPA]
Sharp and non abrasive, this addition to pipe lining makes lining pipelines, sewer pipes a breeze. These machines are applicable to all types of pipe systems.