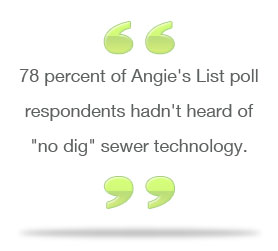 The city of Hampton, VA uses trenchless rehab methods to the fullest. The City's cured in-place pipe (CIPP) crew has taken full advantage of the benefits of using Dynamic Drain's cured in place epoxy lining products.

Avoid Costly Open-Cut Pipe Repair
We have been able to perform sewer rehabilitation that would have otherwise been very disruptive and costly using open-cut methods due to high traffic, depth and underground utility problems.
The City of Hampton is recognizing that broken clay pipes, root-infested and leaking sewer systems are a serious threat to our existing infrastructure. Business owners and city maintenance departments realize that Dynamic Drain offers a proactive approach to rehabilitate old pipes.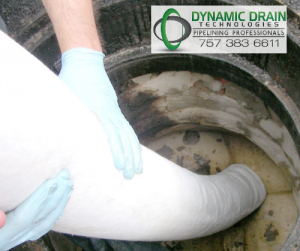 Declining Resources
Maintaining the city's infrastructure includes miles of stormwater pipes, catch basins and storm drains. Each day the city transports millions of gallons of sewage in an environment of declining resources.
This is why we have sought more efficient ways of doing business. The systems are aging and like any other facility, rely on a budget to repair sewer systems. Pipe lining technology offers a reduced amount of money spent on maintaining wastewater treatment options.
CIPP Rehabilitation Provides Extended Design Life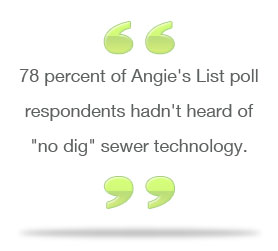 These practices and large projects aim to further the sustainability with long-term design practices. CIPP rehabilitates infrastructure with an extended design life of over 50-years that has been tested by individual scientific studies to be able to last for up to and over 100-years.
Broken clay pipes and root-infested leaking sewer systems are a serious issue and trenchless rehabilitation utilizes a safe, clean and efficient way to use our epoxy lining systems.
We are a certified Perma-Liner and Maxliner installation contractor. We are fully licensed and insured to provide "green" pipe renewal services at cost-saving prices to all of Virginia.
Call us today to learn more, we always offer free estimates and consultations.