One of the fastest growing counties in VA is Loudoun County. This area has seen many large businesses and diverse communities beginning to thrive.
Areas include Sterling, Ashburn, Countryside, Potomoac Falls, South Riding, Middleburg, Hamilton and the famous Dulles International Airport.
New Construction – Old Infrastructure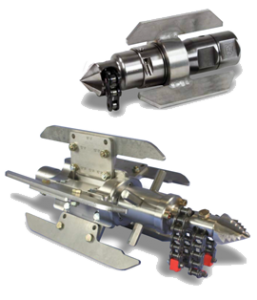 New construction and growing communities often take existing wastewater systems for granted. Overlooking drains when installing plumbing systems has been a major problem in the past.
Without these drainage systems our organic waste and water systems would not be able to safely and effectively dispose of this matter.
Passing these materials safely and efficiently into a municipal waste management systems will provide lower costs for taxpayers and insurance coverage fees. Proper disposal to septic or municipal systems can help prevent blockages and failing drain pipes in the future.
Drain Cleaning May Save Your Sewer System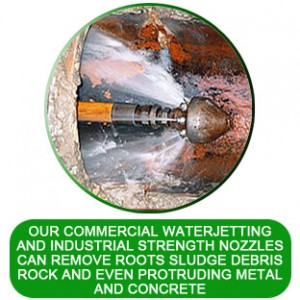 Drain cleaning and sewer system cleanings can provide excellent preventative measures for city officials and municipalities, property management companies, facilities maintenance managers and property owners.
Drain cleaning with high pressure water jetting and hydro jetting will help disposal systems operate to the best of their abilities and prevent costly repairs down the line.
Dynamic Drain Technologies provides professional drain cleaning services in the Northern Virginia area and in parts of North Carolina and Maryland as well.
Long Term Benefits of Drain Cleaning
There are many reasons to have your drains cleaned and serviced. We have gathered a few of the most common reasons to clean your sewer pipes regularly here:
Avoid Plumbing Disasters. Preventative maintenance can provide you the peace of mind and convenience you are looking for when managing a large facility or municipality. Avoid the need to call plumbers in an emergency. A regular cleaning schedule will allow you to entertain guests, keep traffic flowing smoothly and keep tenants happy without worrying about an unexpected plumbing nightmare happening at the worst of times.
Hazard and Safety Concerns. Backups and clogs can cause major health hazards. You have seen the damage caused by faulty drainage systems in the wake of large storm surges and natural disasters. Most health related issues and even deaths in some cases are caused not by the storm itself but by the aftermath and bacteriological growth that occurs when wastewater sits stagnant.
Increase the Lifespan of Your Sewer Systems. High-Pressure water-jetting provides an alternative to pipe damaging practices like snaking and using chemicals. Blockages and clogs can cause also cause wear and tear to increase exponentially over time. Cast-Iron, PVC, clay pipes, Orangeburg and more can be safely cleaned with our services to stop buildup and debris from causing long term damage from things like rust, sludge, oil and bacteria.
Prevent Backflow. Get your wastewater moving fast and efficiently. Cross-contamination can occur when organic waste accumulates inside piping which can lead to blockages and piping damage.
Our sewer rehabilitation services include CCTV pipeline inspections, Robotic Cutter reinstatements, Cured-In-Place Pipe Lining, Epoxy Coating and free evaluations. For drain cleaning services in Loudoun County, VA, call Dynamic Drain Technologies today!