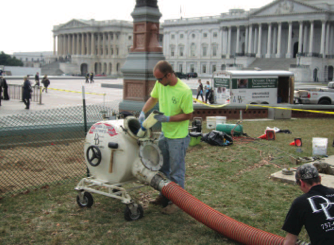 Pipes underneath buildings and in other types of structures are an important aspect of every day living.  Underground pipes are used to provide water, remove waste-water and more.  Their importance is never fully realized until something goes wrong.
Broken Sewer Pipes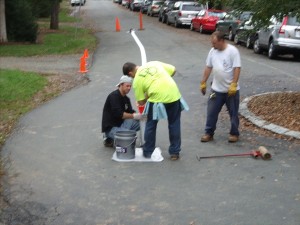 After constant use over a period of time underground pipes can become clogged, crack and become damaged.  They can even be harmed by tree roots.
There was a time when the only method available for fixing these pipes was to dig them up and replace them by hand.
This cost a lot of money and could damage the ground and everything around it.  Doing this would destroy plants, require road repairs, disrupt sidewalks and more.
Trenchless Pipeline Rehabilitation
Now there is trenchless technology.  This is an effective way to deal with the challenges associated with the old digging style technology.
People are finding that trenchless technology is easier when it comes to pipe replacement and repair.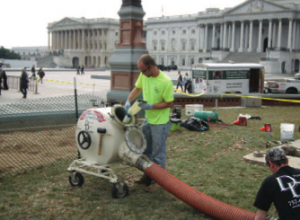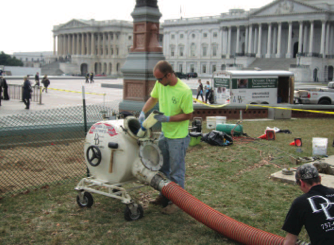 Trenchless pipe repair and replacement does not require any type of digging.  A small hole is made in one end of the damaged pipe.
CIPP inversion lining is attached to replacement piping.  Once the CIPP inversion lining is inside the damaged pipe it expands.
It will then become large enough to fill the area of the damaged pipe.
Replacing Underground Pipes
When pipes underneath roads or in areas with buildings need replaced, trenchless technology can help preserve the infrastructure.
Trenchless technology can eliminate the need to dig up a park's monuments, company's building or parking lot.  It will leave everything in place while the pipes below are repaired or replaced.
Benefits of Trenchless Pipe Repair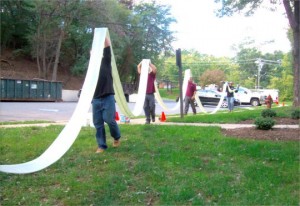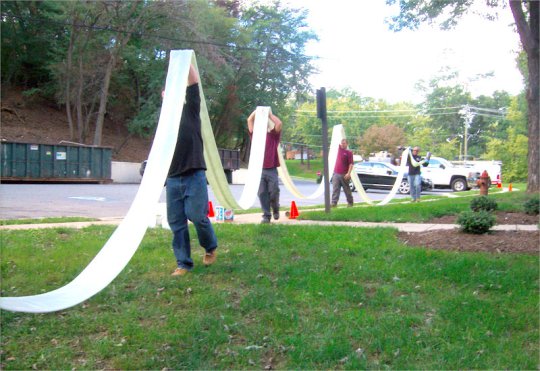 Trenchless technology is very cost effective.  There are fewer laborers required to install the new piping.
When pipes are dug up using the traditional method, it may take days for the process to be completed.
Trenchless technology only takes a few hours for a full pipe, sewer or drain replacement.  It is a quick and efficient method of pipe replacement that leaves no damage or needed repair work.
Would you like to know more about how trenchless pipe repair can help you?  Contact us today and learn more.