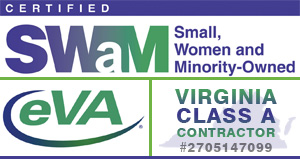 Our sewer rehabilitation and pipe repair teams are excited with future additions to our CIPP lining technologies.
Working to further our no dig technologies and expand customer base.
This could be a steamy new avenue for the team since there are talks of adding some new steam equipment to there arsenal. The (Mini Steam Units) will increase productivity and lessen curing times.
We would be able to line sewers and pipelines all throughout the year regardless of temperature. The newest trend in trenchless technology allows 100% solid epoxies to be applied with infinite working time in a compact and user friendly continuous inversion gun's.
Testing and Training
We are still testing various steam units but are planning on bringing in some of our friends from the most successful trenchless lining equipment companies in the world to Hampton Roads in the near future for demos and high tech training. They will be showing us how to use the new equipment and all of the benefits of using the new steam systems.
Plumbers, contractors, municipalities and residents can utilize this new range of "trenchless" cured-in-place-pipe (CIPP) repair techniques. If you have any questions about working with us on your next big utility infrastructure rehabilitation project feel free to contact us at 757-383-6611.
Our Industry Network

Our network of plumbing repair contractors, property managers and city officials is constantly growing. We have lined a massive amount of pipes in the last decade, all over the mid atlantic. We have comprised an incredible list of clients and partners. Through healthy collaboration and feedback with our clients we feel this is the best decision to better serve and grow our customer base.

Nick SantoniChief Excecutive Officer