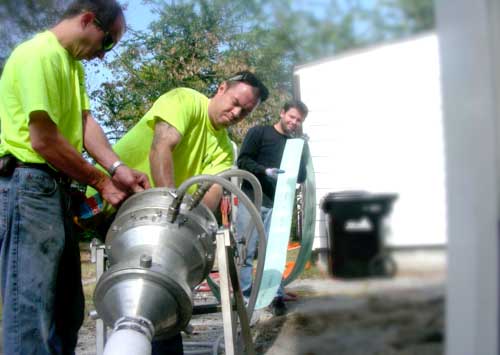 Sewer Pipe lining Virginia with MaxLiner CIPP (cured-in-place-pipe) repair systems are replacing old dig and excavate techniques with Insituform style small scale applications all over Virginia and the world. This low-cost alternative is one of the most viable solutions in the sewer pipe repair market today.
Our MaxLiner USA systems allows us to install continuous lengths of 2" to 12" diameter CIPP liners.  The system also gives us the opportunity to use external heat to speed up the cure times.  The system uses a portable diesel boiler to re circulate hot water through the liner. The system is extremely portable and can tackle the most challenging installs.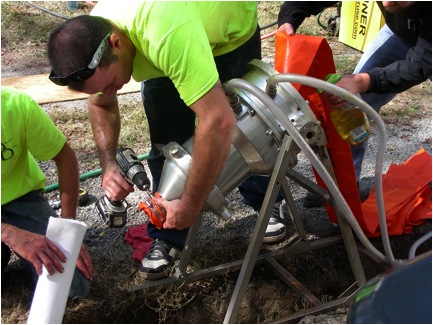 Tested, proven and perfected to stringent standards in residential and commercial applications throughout the world for more than 15 years, only MaxLiner® offers a completely comprehensive solution for relining lateral pipelines. With the MaxLiner System, you can deliver results that are more effective than the traditional dig-and-replace method of repairing broken, cracked and leaking pipes, without the disruption of digging up yards, sidewalks, or damaging interior walls. This makes CIPP one of the best methods of pipe repair.
With the compact and portable MaxLinerGun® our installers can repair interior drain pipes behind walls and beneath floors without disturbing tenants or residents by reaching and relining even the toughest vertical pipes and downspouts. Entrance into this relatively untapped building market is supported by the MaxLiner System's code compliance from ICC Evaluation Service, Inc. (ICC-ES). R
MaxFeltLiners™ and MaxPox™ resin are the keys to the MaxLiner System. These materials are specially developed for optimal results in a variety of applications and pipe configurations such as up to 90° bends and 4" to 6" diameter transitions that are only available through MaxLiner.
Inversion Table

The Inversion Table will ensure the right choice of MaxFeltLiner and MaxPox hardener to use with MaxPox Resin to form the right combination of materials for your particular application. Years of testing have gone into engineering the optimal combination of materials for specific jobs, circumstances and applications, so you can rely on the MaxLiner System for consistent, reliable and long-lasting results, every time.