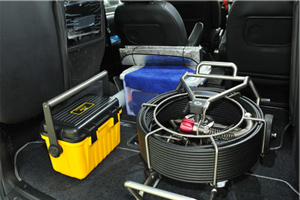 Plan Ahead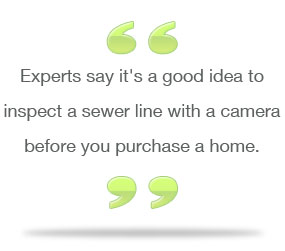 Angie's List Experts now say to inspect sewer lines with a camera before you purchase a home. One look at the articles on (at the bottom of their blog) about Trenchless Pipe Repair will tell you, this trend is starting to catch on and will soon be required just the same as a home inspection. The last thing you want when you move in is a $3,000 to $5,000 sewer problem.
Home Inspection Trends
Some cities around the nation, like Tacoma, Washington, have begun requiring an inspection before selling a home, but the National Association of Realtors spokesman Walter Molony says, "the practice isn't widespread". Even if you have a new home you may be responsible for older pipes that your system is connected to, this knowledge is crucial to avoid costly repairs in the future.
If you've lived in your home for years, it's still beneficial to hire a professional to inspect your line. You can budget for future repairs or replacement and won't have to make decisions when an emergency happens.
Inspection prices usually run between $250 to $350. Some companies will advertise free or reduced rate inspections, but make sure the contractor is reputable with no hidden fees and that they will provide you with a copy of your pipe inspection via a USB thumb drive, a CD or on YouTube.
Sewer Problems
Sewer problems are not a fun or glamorous repair but, it's better to get it done. Once roots start growing in your line or pipes begin to crack, backups will ensue and problems will start to escalate.
Going trenchless can save you money, in the majority of situations homeowners are responsible for the condition of the sewer line to its connection with the sewer main. It used to be that homeowners were only responsible for the sewer pipe beneath their properties, but municipalities looking to tighten their budgets are now more likely to require them to pay the bill all the way to the city's main connection, as well as repairs to disturbed municipal property. Inquire within your city for details.
Problem Pipes
Usually acts of nature, accidents or gradual wear will damage sewer lines, the most common culprit in homes built before the 1970's is the intrusion of tree roots into the joints of the pipes, which can be made of clay, cast iron or Orangeburg, a substance made of wood fibers and pitch.