Do you know if if your homeowner's insurance policy covers sewer pipe repair or replacement? Hurricane Sandy has done more damage to homeowners from the ground up than many hurricanes in the past. A super high tide and full moon cycle paired with storm surges that have been steadily pushing water into our water basin over the past few days have caused multiple backups and drainage system failures. Gradual wear and tear are multiplied by the fact that we have this enormous storm surge at our doorsteps. Sudden sewer backups are causing toilets not to flush and that is not cool. Many state insurance departments offer resources for finding out which companies write policies in your area.
Insurance Surprise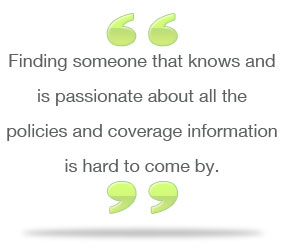 Before a sewer line backup causes an expensive repair, check to see if your homeowner's insurance policy covers sewer pipe repair or replacement. A fact that surprises many homeowners is that most policies exclude repairs needed due to damage caused by gradual wear and tear. If you shop around or consult an independent insurance broker, you can find policies that will cover it. You may also want to consider purchasing an additional sewer and drain endorsement to your policy, which averages about $20 per year and covers losses related to sewage backup such as carpet, HVAC or other property damage.
Homeowner's insurance rates are going up. Severe weather, higher rebuilding costs and an increase in claims can all affect the price of your premium. The economic downturn is also to blame and coastal areas are the ones seeing the higher increase.
Make sure to shop around and get quotes before you let anyone pull your credit report.
Company Loyalty Schmoyalty
People get insurance when they buy their house, and a common misconception is that they think if they're loyal to their company, their company will be loyal to them. This is for the most part not true. Some companies do offer loyalty discounts but they aren't usually significant discounts. The best way to lower your premium is to raise your deductible.
Tom Deparka of Richmond, VA ditched his insurer of 40 years after finding another reputable company to re-write his policy for half of what he was paying to insure his ranch home in Virginia. He started shopping around last summer after he saw his premium go up more than 40 percent over five years.
Think About This
A homeowner's insurance policy doesn't mean your home will be covered from weather-related storm damage. In fact, many insurance policies do not cover things like floods, hurricanes, earthquakes, tsunamis, landslides and even sewer backups. You should always check with your insurance agent so you know what is covered and under what circumstances.
It's a good idea to know what your homeowner's insurance covers in the case of a major storm. Ask about flood damage and sewer backups. Having prior experience in the real estate industry, I know that finding someone that knows and is passionate about all the policies and coverage information is hard to come by. Don't be afraid to find someone that can tell you what is best for you and will take the time to explain what is exactly going on. If it seems like they are giving you quick answers and trying to push you along, hang up and try again!
Read The Policy, Take The Ride
With all that being said – Remember – in the end, YOU are responsible for reading the entire policy and understanding the type of coverage you have for your home and possessions. Many policies do not cover things that might seem standard, a failure to understand your policy may result in high replacement costs down the road.


Determine potential weather-related threats that can damage your home and adjust your insurance policy accordingly. If you have any questions consult your agent. The best thing to do if you are stumped is to get an appraiser to look at your situation and give you a calculated answer.