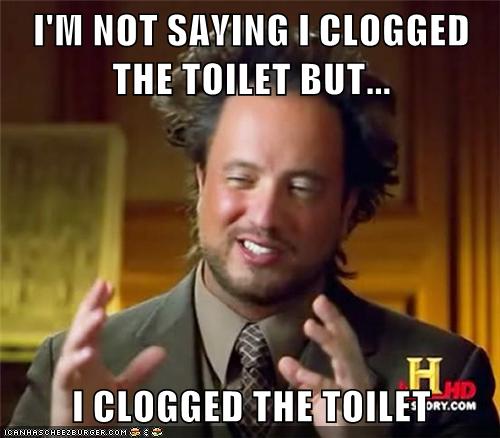 What Should Go In Your Homes Sewer Line?
There are things that belong and things that don't belong in your drainage system. Water, human waste and toilet paper are the objects that belong here.
What doesn't?
Our pipe inspections have found an array of items fooling around inside of drain pipes. We've seen under garments, cell phones, toys, pens, grease, fat and more. Often baby wipes or paper towels will become lodged and form a clog as well.
Clogs
A clog in your main sewer line can cause commodes and drains to back up. The water will outrun the solids, if the next flow of water doesn't wash out the clog, it becomes backed up. Usually a plunger will fix this problem but what if it continues to back up and cause more problems?
Clogging All The Time
Unless your a clogger, you don't necessarily like when clogs happen all the time. One of the most common causes for multiple back ups to occur is the intrusion of tree roots. If a line is intact, tree roots will not cause problems but any crack or separation will attract the roots to any moisture in or around the pipe. Once they get in, roots will continue to grow and cause major damage. Sewer inspection companies can locate any line that is susceptible to mainline failure and any home that was built prior to the 80's is a high risk for sewer failure due to tree roots.
Dynamic Drain Technologies is a full service trenchless cured in place pipe rehabilitation company focusing on small scale residential, commercial municipal and industrial applications for 2″ to 12″ sewer, drain and pipe systems. We will clean, clear, inspect and reline any pipe with little to no excavation in half the time of traditional methods.
Preventative Maintenance
Sewer inspections, sewer cleaning and chemical additives that kill roots and degrease will help keep your lines from backing up. If you have a septic system be cautious with any cleaning products or disinfectants that you put down the toilet or drain, they can destroy the enzymes that break down human waste and feces in the septic tank.