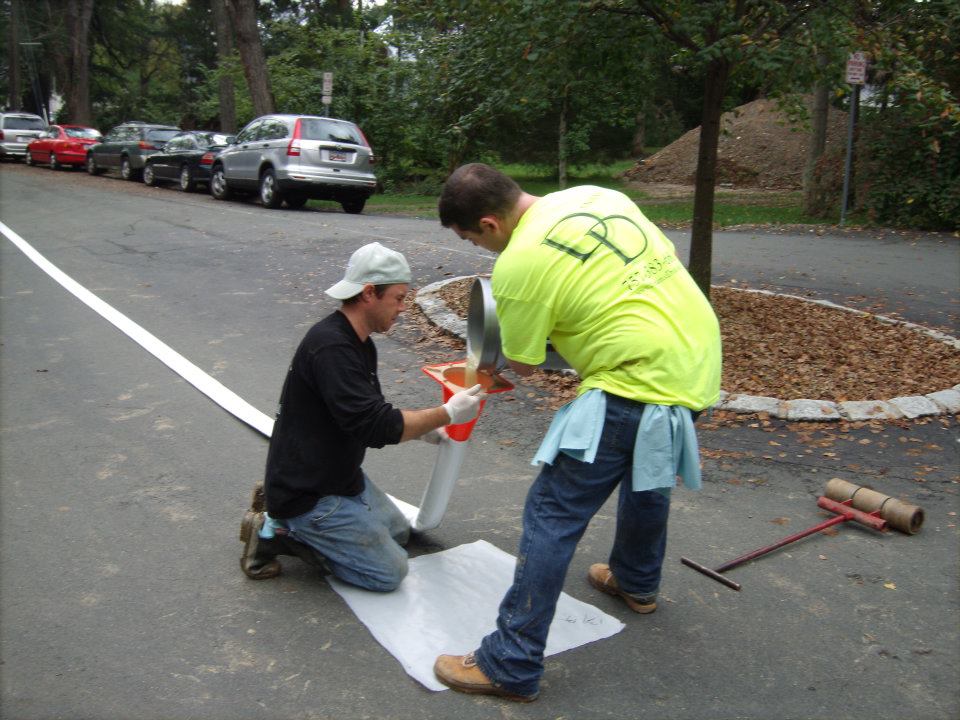 Another Trenchless Pipe Lining Job in Virginia
Our Perma-liner installation experts installed a trenchless sewer pipe liner and saved time, money and historic infrastructure at the Sprigg Lane House at University of Virginia.
Dynamic Drain Technologies just wrapped up installing over 100 linear' feet of 4″ Perma-Lateral epoxy pipe lining.  The job took place at historic University of Virginia in Charlottesville VA.  We were called on by the site utilities staff to develop a solution to repair a 60 year old, 100 foot run of old terra cotta clay pipe. The line exited the historic Sprigg Lane house and ran through the side of a steep wooded area to the downstream public sewer. As you can see by the pictures the sewer line had dozens of trees over it making excavation impossible. The Dynamic Drain Technologies crew was dispatched and in one day had the line completely fixed and renewed for the next 50 years with no disruption to the historic Sprigg Lane House.