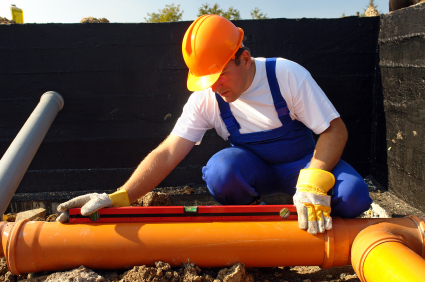 If sewage is becoming backed up there are many ways to get a rough estimate and evaluate what the problem is. Many times the problem can be resolved with a simple snaking of a sewer line and a pipe inspection to unsure any blocked pipes are cleared.
Sewer Line Evaluation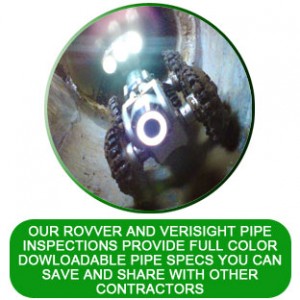 A proper sewer line evaluation will include a CCTV pipe inspection.
Any reputable company will provide you with a copy of this pipe inspection.
New technology allows these pipe inspection recordings to be uploaded and shared via YouTube for easy sharing.
A pipe inspection will allow the plumbing technician to investigate the causes of blockages within a sewer line.
Other things a pipe inspection will reveal are:
Pipe Depth
Pipe Diameter
Pipe Composition
Rust in the Sewer Line
Broken Pipes
Missing Pipe Sections
Bulging Pipes
Bellied Pipe Sections
Back-pitched Pipe Sections
Deteriorating Sewer Lines
Sewer Pipe Replacement Cost Estimates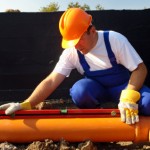 Most of the times it is advisable to get several estimates. Locate plumbers that specialize in sewer replacement and the rehabilitation of sewer systems and ask them about trenchless options as well.
There are several reasons that a pipe may become clogged or blocked and a professional will be able to evaluate this and give you options for repair.
To get the best determination for the cost of sewer replacement services there are many factors that will effect the cost.
The plumber or sewer service contractor will ask questions about the location of the line such as if it is:
Under asphalt?
Concrete?
Yard?
Open or fenced?
Under trees?
Accessible with equipment or hand-dig?
Near or crossing utilities such as gas, power, water, or cable?
Under low-hanging trees?
Sprinkler lines?
Is a new tap at the city main required?
How deep is the main, and what type of pipe?
Does this include landscape repair or is it for a rough backfill?
Overview of Sewer Pipe Replacement Estimate Evaluations
Finding the right company for the job is going to take some time to figure out the best option for your sewer pipe replacement job. You may find that your entire sewer infrastructure is damaged and that you can save even more money by getting an entire sewer rehabilitation estimate.
Remember that the problem may just be that the sewer lines need to be cleaned and inspected with a jetter and a camera. The camera inspection will reveal any defects within the pipe lines that may need to be repaired.
Trenchless sewer pipe rehabilitation can save you tons of money if there are many factors affecting the accessibility of the drainage system. Always ask about no-dig trenchless options that can save you money.
Every pipe is different depending on the situation so be wary of any plumber that will give you an estimate without looking at the problem first hand or asking for detailed information about the pipe in question. Sewer line rehabilitation projects can vary greatly and just like finding a great place for your new business the most important factors in obtaining estimates will be location, location, location… and a bunch of other things too!
Give us a call if you have any questions and we will be glad to help you or refer you to a professional that will be able to help you better understand your sewer replacement options.