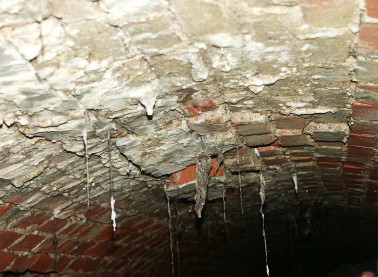 Are you dealing with exfiltration issues in Charlottesville, VA? Sewer exfiltration or sewer leakage is a problem that has been studied and received increasing attention due to it's importance in water conservation.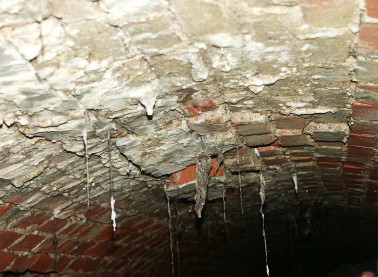 The University of Virginia has utilized our sewer lining process to help stop their housing developments from water loss due to exfiltration. You can find studies on some of the ways scientists are trying to measure and evaluate the effects of this water loss. Read more on these articles here: http://www.sciencedirect.com/science/article/pii/S0043135408000122
Exfiltration
There are people that feel exfiltration is a naturally and healthy process to help clean soiled water and replenish nutrients into the ground. But as to whether it is environmentally safe or not is still a topic of debate.
Some experts say that sedimentation and small growth inside of pipes will naturally stop exfiltration. But at the same time these sediments and growth can lead to greater loss over time, especially if there is a massive flow that washes away anything that was holding lines together. Another article on this topic can be found here: http://www.unitracc.com/know-how/fachbuecher/rehabilitation-and-maintenance-of-drains-and-sewers/damage-its-causes-and-its-consequences/leakiness/possible-consequences-of-damage-en/loss-of-sewage-exfiltration-en
Sewer Drain Pipe Lining
Sewer drain pipe lining is one of the most effective ways to completely stop sewer exfiltration. If you are incurring losses or heavy water bills due to loss of water, chemicals or other liquids in your systems installing a CIPP liner will cure any problems you are having. Pinholes and cracks will be completely sealed and corrected with this type of pipe repair.
Visit our website for more information on our trenchless pipe lining repair services that can correct any of your leaking pipes in the Charlottesville, VA area.