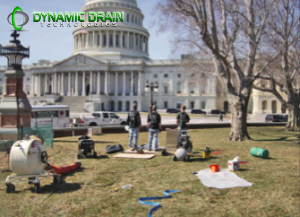 Why would pipeline rehabilitation in Los Angeles be of interest to companies and governments around the Virginia and D.C. area?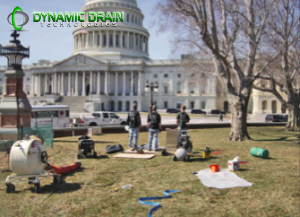 Simply put, it's a huge project that any organization faced with eroding or damaged pipeline can learn from. Los Angeles is spending more than $10 million to repair approximately 9,000 feet of severely corroded reinforced concrete wastewater pipe sized from 57 to 66 inches.
It's noteworthy that the Los Angeles County Sanitation District opted to use Insituform CIPP methods for this project, a huge credit to this product.
Why would this big municipality choose Insituform? Here are four reasons why.
Regain structural integrity. Using insituform to repair corroded sewer pipes makes them once again structurally dependable. Over time, wastewater systems develop holes, breaks or cracks, especially in the joints. These problems put a significant burden on large infrastructures, especially during storms. Insituform is designed to eliminate the leakage by making the pipes structurally sound again. Insituform is engineered to provide 100 years of use. Its integrity has been proven over its 40 years of service.
Eliminate infiltration. Another common problem is when tree and plant roots infiltrate the piping system. Roots can cause significant damage, including blockages and overflows. Installing insituform helps to contain the water flow inside the pipe while keeping the external water and root systems out.
Improve flow. Insituform provides a smooth, joint-free environment, improving flow capacity.
Save money. Installing insituform is usually less costly than conventional sewer pipeline repair. This is especially true when looking at the larger cost analysis, including lost business revenue for the time it takes for conventional repairs, traffic congestion around disrupted roads and other social costs of interrupting an area.
Insituform style pipe repair is a reliable alternative to conventional methods of sewer repair, and can be used in almost any environment.
Additionally, installing insituform can avoid other costly emergencies, such as the environmental problems caused by sewer overflows due to damaged pipes.
Dynamic Drain Technologies is a Virginia Class A Contractor experienced in insituform installation. Contact us to discuss your pipe rehabilitation needs.